At a time when at least one resident of Utah overdoses on opiates each and every day, it is vitally important to ensure that addicts and their families are aware of the opiate detox centers and rehabilitative options available to them. In other parts of the country, the opiate epidemic continues to wreak havoc similar to that which it has caused in Utah. Education and recovery options must be made available to those suffering from the pain of addiction before the problem worsens.
The Process of Detoxing
Finding a safe, comfortable place to detox from opiates is imperative to the patient's comfort while getting off of the drugs. Rather than attempting to detox on their own, many addicts prefer to head to a detox center where they can be medically monitored as they attempt to take their first steps toward recovery. The process of coming off opiates can be intense, often including physical symptoms like muscle and bone pain, nausea, vomiting and sweating along with psychological effects that include restlessness, an inability to concentrate and even severe anxiety. Because of the painkilling attribute of opiates, the physical symptoms of withdrawal may be the most noticeable in a person who is detoxing.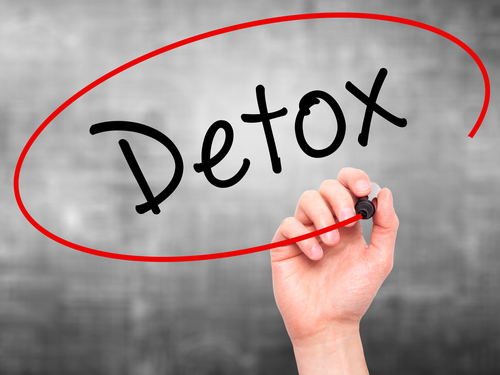 Deciding Where to Detox
As described above, the process of detoxing from opiates can be challenging on both a physical and mental level, making it vital to give serious thought to where an addict will be as he or she begins the process of detoxing. While some individuals like the idea of getting the drugs out of their systems at home, the lack of medical and social support could negatively impact a person's ability to stick to his or her goal of not using drugs. Additionally, a familiar environment, while comforting, was also likely a space where drugs were abused as the addiction spiraled out of control. Instead of choosing a home environment with unsupervised detox, many rehab centers include detox as the initial part of the program that they use to help substance abusers begin recovery. When addicts or their families begin asking themselves or the internet "How to find detox for opiates," they will also be likely to uncover plenty of information about rehabilitation after detoxing.
Getting Ready for Rehab
After the initial pain of withdrawal has passed and addicts are experiencing less of the symptoms associated with the process, it may be time to start thinking about the rest of rehab. While every center offers one or more programs to help drug abusers stay clean, they all differ from one another in certain ways. Depending on insurance and personal preference, users may find themselves selecting between short and long-term programs; however, they may also need to choose whether their program is rooted in talk therapy, includes art or animal therapy or even offers them the chance to carefully plan for the life that they want after completing the rehab program. Regardless of what kind of program is undertaken, it is vital to ensure that it fits well with the needs of the individual.
Residential and Outpatient Rehab
While there are certainly a wide range of different options when it comes to rehab, clients or their families will also need to determine whether a residential program is the best fit or if the client would be more successful taking the outpatient approach. Each kind of treatment program has its merits, but those with little social support or previous failed attempts at ending their opiate abuse may find that a residential program better meets their needs. Outpatient rehab programs may be more beneficial to those with less serious addiction issues, strong, reliable support people at home and a deep desire to stop abusing drugs; while it sounds simple, ensuring that all of these factors are in place before committing to outpatient rehab is actually quite a complex process.
Beginning Recovery
Admitting that a problem exists is one of the hardest things a substance abuser will ever have to do, but genuinely accepting that he or she is addicted to opiates is central to a successful recovery. While coming to admit and accept a drug problem is necessary for an effective rehab experience, those people closest to the patient must also accept that he or she is an addict. Although such a realization can be emotionally painful for both the client and his or her family, overcoming the perilous outcomes of active addiction will make those difficulties worth it in the end.